We're coming to the end of a year that's been, well let's just say it's been pretty unique and leave it at that.
But there is hope on the horizon. Just think about it – in a few more days, we can finally say that hindsight is 20/20 and move on with our lives. Get it, see what we did there?
If you thought that was a funny little play on words, that's fantastic. But if you thought it was just one of those terrible puns shamelessly meant to get attention, well we can't say that you're entirely wrong.
But it's all in good fun, right? So let's have a great Christmas weekend and enjoy the final few days of 2020 here at the Delaware and Maryland beaches.
Now we want to say upfront that there really isn't a whole lot going on this weekend in the way of events and gatherings. That's partly because of the COVID-19 restrictions we continue to deal with, but it's also because Christmas this year falls on a Friday and most people are enjoying three uninterrupted days with their families.
And that's what this time of year is all about, though there are precautions that could and should be taken in 2020 due to the coronavirus pandemic that we've been dealing with for months now.
But whether it's a virtual holiday or one spent with your immediate family opening gifts and enjoying quality time together, all of us at the Oldfather Group want to extend our deepest wishes for the best possible Christmas and a happy and prosperous New Year.
There have been challenges in 2020, to be certain. But a new year always provides a clean slate, so let's make the most of 2021 and turn it into the biggest turnaround year in history.
As we previously mentioned, there's not a whole lot on the calendar for this weekend. But if you do want to get out and about in the coastal region, here are a few options to consider:
"National Lampoon's Christmas Vacation" Screening at Lefty's (December 26). Join the Griswold family as they celebrate Christmas in their own special way this Saturday, December 26, at Lefty's outdoor theater in Lewes.
The show begins at 6:30 p.m., and runs until about 8:15. Refreshments are available inside Lefty's, but a mask is required if you want to enter the building.
Or you can order food and have it delivered to your vehicle.
Tickets for this special movie showing must be purchased in advance, which you can do by clicking here.
Candlelight Service on The Circle in Georgetown (December 24). A special candlelight service will be held on The Circle in Georgetown on Christmas Eve, where several local churches have been holding vigil for the last few days in the form of a live nativity.
The service will be led by Pastor Woody Bates from First Baptist Church in Georgetown and all members of the public are invited to attend. Services begin at 6 p.m., with the evening also marking the final opportunity to see the live nativity scene for 2020.
While there's no charge to view the nativity scene or attend the service, organizers are asking for donations on behalf of the Sussex Pregnancy Care Center and the Sussex County Foster Parent Association.
In addition to monetary donations, items like diapers, school supplies, sanitary wipes and children's clothing are also needed and appreciated.
Everyone coming out to view the nativity scene on its final evening will also be treated to hot chocolate, courtesy of the ladies at the Georgetown Volunteer Fire Company Auxiliary.
Lewes Lights Holiday Display (Through End Of December). The 2020 Lewes Lights holiday display will continue through the end of the month. Homes throughout town have signed up to be a part of the fun, many competing for prizes that will be doled out after Christmas.
Awards competed for by area homeowners and communities include the "It's a Wonderful Life" award, the "Making an Entrance Award," the "Jingle Bell Lane" award and everyone's favorite, the "Clark Griswold of Lewes" award for the most over the top lights display.
The lights tour meanders through much of Lewes and nearby communities through the month of December. To make it easier for spectators to follow, organizers developed a map, which you can download here.
Milton And Ocean City Light Displays (Ongoing). The Winter Wonderfest at Hudson Fields near Milton and the Winterfest of Lights in Ocean City continue their 2020 holiday runs this weekend.
Each spectacular light event will run evenings through the end of the year, with thousands of visitors expected once again in 2020.
We wrote a special blog entry last month on this year's holiday light extravaganzas, which you can view by clicking here.
These events are holiday staples in the coastal region, so be sure to check them out this Christmas season.
Special Note: Winter Wonderfest near Milton has been extended through January 2. Visit www.wonderfestde.org for all the details!
Let It Snow! (December 26-27). It looks like we once again won't be having a White Christmas in the coastal region, but the folks at the Crooked Hammock have something to say about that!
We do need to be clear, however, that this is not taking place at the Crooked Hammock's Lewes location this year due to health restrictions. But if you've enjoyed this event in years past and want to take part again in 2020, it is still planned for the restaurant's location in Middletown.
So take a short drive north if this is a tradition you want to keep alive for 2020.
Every hour this weekend, the Crooked Hammock in Middletown will be "making it snow" in a sectioned off area of the yard, located behind the restaurant.
Group tickets cost $20 and not only include 15 minutes of manufactured snow, but also a table reservation after the snow experience ends, freshly baked cookies, cups of hot chocolate all around and some great photo opportunities.
For more information, or to make a reservation, call 302-601-7837 or visit www.crookedhammockbrewery.com.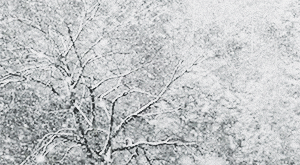 Keep visiting www.thecoastalcompass.com every week for the latest events and happenings taking place at the Delaware and Maryland beaches.
And whatever you plan on doing this weekend, have a great time here in the coastal region.
Enjoy your holiday weekend everyone!